Oops! It looks like the event you are looking for is no longer available. Here are a few way we can help you plan your wedding:
Look at the list below for our upcoming shows + events.
Begin searching for a wedding professional to help you plan your wedding.
Look below at some of our recent articles.
Shows + Events
---
Houston's wedding scene is hot. Share or RSVP to these Houston wedding shows!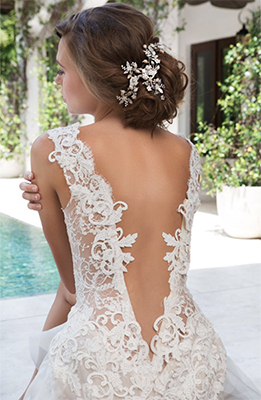 Thursday, October 19 - Saturday, October 21, 2017 | 10 AM- 5 PM | By Appointment
Join Joan Pillow Bridal Salon for a Maria Elena Headpieces Trunk Show!
Come meet, Giselle, renowned fashion stylist for Maria Elena for a one on one consultation.
Call 713.622.1122 or schedule an appointment online.
Joan Pillow Bridal Salon
4001 Westheimer
Houston Tx 77027 (Map)
Facebook | Twitter
Add To Calendar
Friday, October 27, 2017 | 7 PM - 9 PM
Join Chateau Polonez for a fabulous After Hours Open House on Friday, October 27th!
It'll be a great evening with cocktails, bites and live music!
RSVP to 281.655.5656 or online.
Chateau Polonez
12612 Malcomson Rd
Houston TX 77070 (Map)
Facebook | Twitter
Add To Calendar
October - November 2017 | By Appointment
Eklektic Jewelry Studio is offering Couples Wedding Band Workshops! A unique bonding experience like no other. Call or message for more details. Special Offer: Now until November 10th, receive an appraisal on your jewelry for just $95.Call 713.784.0200 or click here for info.
Eklektic Jewelry Studio
1824 Fairview
Houston TX 77006 (Map)
Facebook | Twitter
Add To Calendar