Oops! It looks like the event you are looking for is no longer available. Here are a few way we can help you plan your wedding:
Look at the list below for our upcoming shows + events.
Begin searching for a wedding professional to help you plan your wedding.
Look below at some of our recent articles.
Shows + Events
---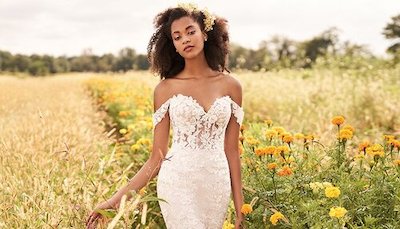 Friday, July 30th through Sunday, August 1st, 2021 | 1 pm - 7 pm
Join Modern Affinity Bridal July 30th through August 1st for their Lillian West Trunk Show.
Visit www.modernaffinitybridal.com/events or call 281-656-4001 for more information
Modern Affinity Bridal
828 W FM 646, Suite E
League City TX 77573 (Map)
Facebook | Twitter
Add To Calendar
Sunday, August 15, 2021 | 5 pm - 8 pm
Join Madera Estates on August 15th, from 5 to 8 pm for their Madera Nights White Party. Call 936-441-9337 for more information.
Madera Estates
3201 N. Frazier St.
Conroe TX 77303 (Map)
Facebook | Twitter
Add To Calendar